David E. Wilson
Industry Knowledge Meets Legal Experience Proven Counsel for Construction Projects.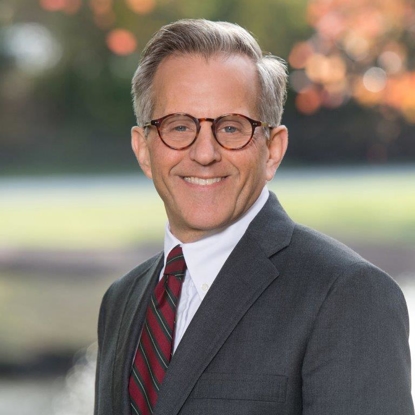 Bio
David E. Wilson practices exclusively in the field of Construction Law, representing subcontractors and suppliers, general contractors and construction managers, owners, design professionals, insurers and sureties on a wide range of public and private construction projects, including schools; fire and police stations; courthouses; tunnels, roads and bridges; hospitals and medical buildings; office buildings and tenant fit-out; retail centers and stores, restaurants and nightclubs; and university classroom and laboratory buildings, dormitories and physical education facilities. He assists clients with preparation, review and negotiation of all forms of construction documents, including prime contracts, design contracts, subcontracts, supplier agreements, joint venture agreements, bonds, releases and lien waivers; and with preparation, prosecution and defense of claims related to bidding and procurement, payment and performance bonds, mechanic's liens, construction and design defects, change orders and extra work, delay and lost productivity, differing site conditions, contract administration, termination, and insurance coverage in state and federal courts, administrative proceedings, arbitrations and mediations.
Mr. Wilson is also a Massachusetts certified mediator, and a member of the Real Estate Bar Association Panel of Neutrals.  He has lectured and participated in numerous classes and seminars on construction law with organizations such as Massachusetts Continuing Legal Education, Suffolk University Law School, Massachusetts Bar Association, Boston Bar Association and Real Estate Bar Association, and with various trade groups, including the Associated Subcontractors of Massachusetts for which the firm is general counsel. He has also drafted significant legislative bills pertinent to construction, a number of which have been enacted into law.  Mr. Wilson is an active member of the Boston Bar Association, a former co-chair of its Committee on Construction Law, a former co-chair of its Real Estate Section, and a former co-chair and present member of its Education Committee. 
Mr. Wilson is also active in a number of charitable organizations. He is President of Team Heart, Inc., an International Non-Governmental Organization which travels each year to Rwanda to perform life-saving open heart surgeries while helping the country develop its own cardiac surgery program; he is a Director of The Circuit Theatre Company, a talented group of young people that has become one of the most innovative companies in Boston; and he is a long time participant in the Pan Mass Challenge, a 200 mile cycle ride that has raised over $400 million for the Jimmy Fund of the Dana Farber Cancer Institute.
Mr. Wilson received a J.D. in 1983 from Boston University School of Law, and a A.B. in 1977 from Brown University. 
Bar Admissions
Massachusetts, 1983
U.S. District Court District of Massachusetts, 1984
Education
Boston University School of Law, Boston, Massachusetts
Brown University, Providence, Rhode Island
Published Works
Massachusetts' New Prompt Pay Law, Massachusetts Law Journal, 2010
Massachusetts Mechanics' Liens, the Subcontractors and Supplier's Perspective, Massachusetts Continuing Legal Education, 1996
Massachusetts Mechanics' Liens, A User's Guide; Crisis on the Project, Boston Bar Foundation, 2000
Faulty Towers, Boston Bar Foundation, 1999
The Deal, Boston Bar Foundation, 1997
Classes / Seminars
Practicing with Professionalism, Boston Bar Association; February, 2014, April, 2014 and August, 2014
Lien Law & Prompt Pay Update 2011, Massachusetts Continuing Legal Education, June 2011
Mistakes New Lawyers Make, Boston Bar Association, December 2011, June 2011; December 2010; December 2008; December 2007 and December 2006
Payment Security on Private and Public Projects, Commercial Law League of America, March 2011
The New Massachusetts Prompt Pay Law, Sheet Metal and Air Conditioning Contractors' National Association, April 2011
The New Massachusetts Prompt Pay Law, Associated Subcontractors of Massachusetts, New England Mechanical Contractors Association, November 2010
The New Massachusetts Prompt Pay Law, Boston Bar Association, October 2010
The New Massachusetts Prompt Pay Law, Associated Subcontractors of Massachusetts, September 2010
A Practical Guide to Mechanics Liens, Massachusetts Continuing Legal Education, July 2008; July 2007; April 2005; December 2002 and November 2001
Beacon for New Lawyers, Boston Bar Association, June 2009; June 2008 and June 2007
Payment Laws on Public and Private Work, Mechanic's and Bond Lien Law, Massachusetts Minority Contractors Association, October 2006
Massachusetts Mechanics' Lien and Bond Law, Lorman Education Services, January 2004 and March 2002
Developments in Construction Law, Boston Bar Association, June 2002
Negotiating Construction Contracts, Boston Bar Association, June 2001
Crisis on the Project – Staying Ahead of the Curve on Construction Pitfalls, Boston Bar Foundation, April, 2000
Selecting the Appropriate Project Delivery System, Lorman Education Services, February 2000
Construction Management/Design Build in Massachusetts, Lorman Education Services, February 2000
Faulty Towers, Part V – Construction Catastrophes, Boston Bar Foundation, April 1999
The Deal, Part IV – The Acquisition & Development of Commercial Real Estate, Boston Bar Foundation, December 1997
The New Mechanic's Lien Law, Boston Bar Association, March 1997
Construction Surety Bonds in Massachusetts, Lorman Education Services, October 1996
Mechanics Lien Law Seminar, Massachusetts Bankers Association, October 1996
Subcontracts and Subcontract Negotiations
Owner Contracts and Owner Contract Negotiations
Risk Management, Insurance and Indemnity
Payment and Payment Security
Guest Lecturer, Construction Law, Suffolk University Law School (15 years)
Honors and Awards
Martindale Hubbell National Law Directory AV Rating
Massachusetts Super Lawyer
Professional Associations and Memberships
Boston Bar Association
Boston Bar Association, Former Co-Chair, Committee on Construction Law
Boston Bar Association, Former Co-Chair, Real Estate Section
Boston Bar Association, Former Co-Chair and Present Member, Education Committee
Pro Bono Activities
Prepared contracts for post-earthquake construction of the largest hospital in Haiti, including building and site, utilities, and sewage treatment plant
Prepared construction contract for Boston Bar Association major expansion project
Negotiated with Government of Rwanda for their direct purchasing of medical supplies for Team Heart, Inc., a US based project to develop cardiac surgery in Rwanda.
President, Team Heart, Inc.
Negotiated binding agreement with Government of Rwanda for development of the country's first Cardiac Care hospital by Team Heart, Inc.
Rider, Pan Massachusetts Challenge (15 years)
Locations
Corwin & Corwin LLP 600 Unicorn Park Drive
Woburn, MA 01801